Back

Products

TURNTABLE, PHONO, CARTRIDGE

TURNTABLE, PHONO, CARTRIDGE

About us

Melbourne Professional Audiophile Retailer Since 2004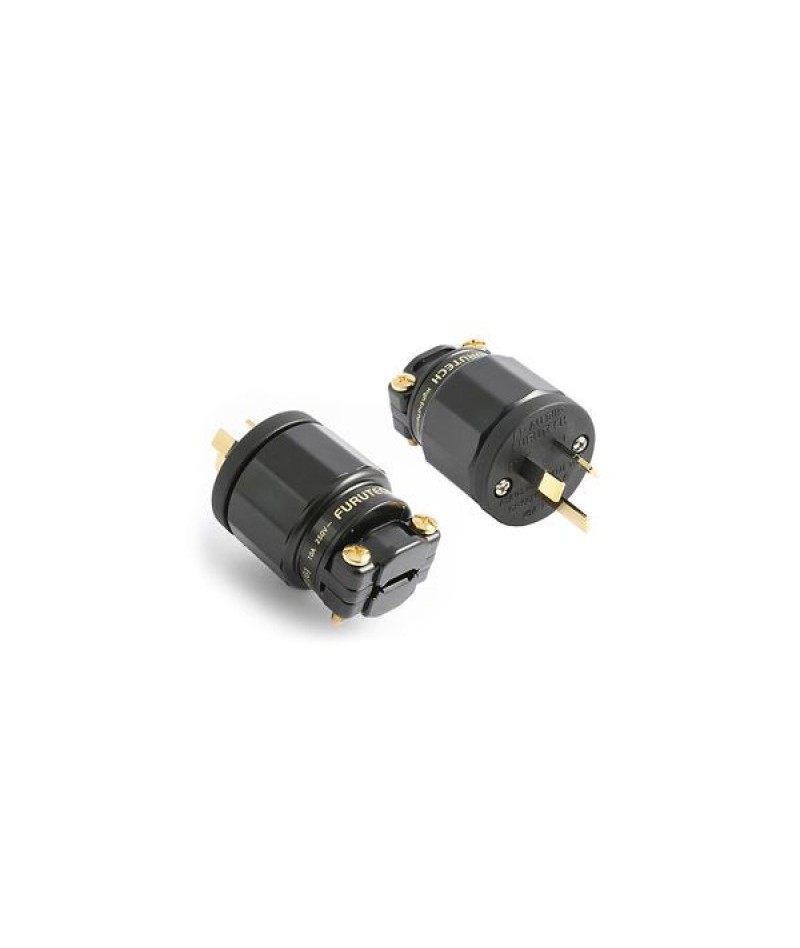  
FURUTECH FI-AU3112(G) hi end Australian Plugs
Description
AC Power Connector Australia / New Zealand.
Type: 2-Pole + Earth Rating: 10A/250V
Pure copper a (Alpha) Conductor Earth (Ground) Jumper System.
Material: Nylon/fiberglass front body Polycarbonate shell
Specifications: Accommodates cable diameters of 6.6mm to 20.0mm
Dimensions: Body length 40.0mm x 44mm diameter x 80mm overall length
Rated: 10A/250V
Delivery - FREE delivery Australia wide!

Demo's - should you require a demo please contact us!

Pricing - some items are listed at RRP, call to discuss better prices!
RATING
FI-AU3112(R) Rhodium-Plated
FI-AU3112(G) 24k Gold-Plated

Earth (Ground) Jumper System
•Type: 2-Pole + Earth
•Rating: 10A/250V
FEATURES
•Pure copper α (Alpha) Conductor
•Earth (Ground) Jumper System.
•Material: Nylon/fiberglass front body
•Polycarbonate shell
SPECIFICATIONS
•Specifications: Accommodates cable diameters of 6.6mm to 20.0mm
•Wire accommodation: Max 5.5 Square mm 10AWG
•Dimensions: Body length 40.2mm x 44.5mm diameter x 80mm overall length
•Rated: 10A/250V