Delivery - FREE delivery Australia wide!

Demo's - should you require a demo please contact us!

Pricing - some items are listed at RRP, call to discuss better prices!
Devialet Phantom Speaker

PHANTOM PREMIER. ANOTHER CLASS OF SPEAKER.
Forget what you think you know. Unlike any wireless speakers that have gone before, Phantom Premier's revolutionary technologies fuse together to deliver an intense emotional experience. One you can literally feel in your bones.
Plug, play and unleash the physical impact of a high-end ultra-dense sound with power, clarity and precision like nothing you've ever encountered.
Hi-Fi. Docks. Speakers. Home cinema. Wireless or bluetooth. Phantom Premier obliterates all existing home sound systems.
Three Phantoms Premier. One implosive sound.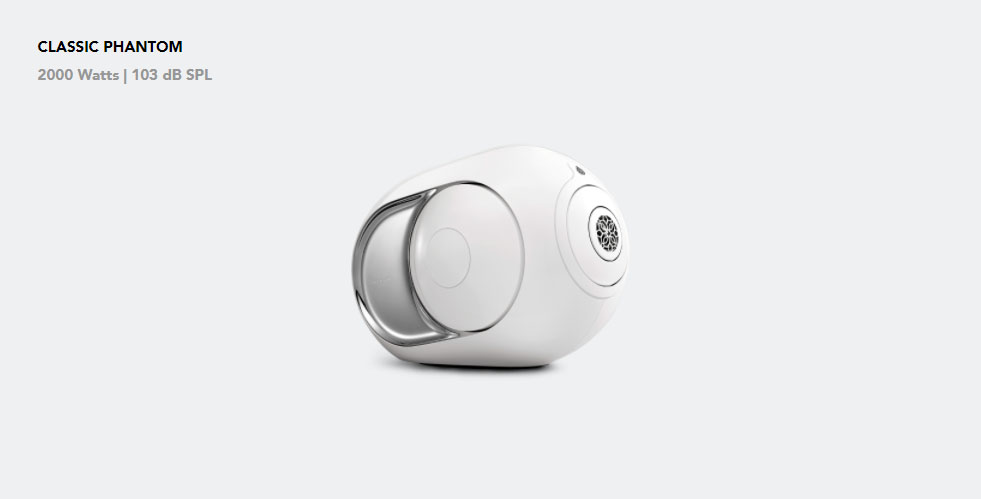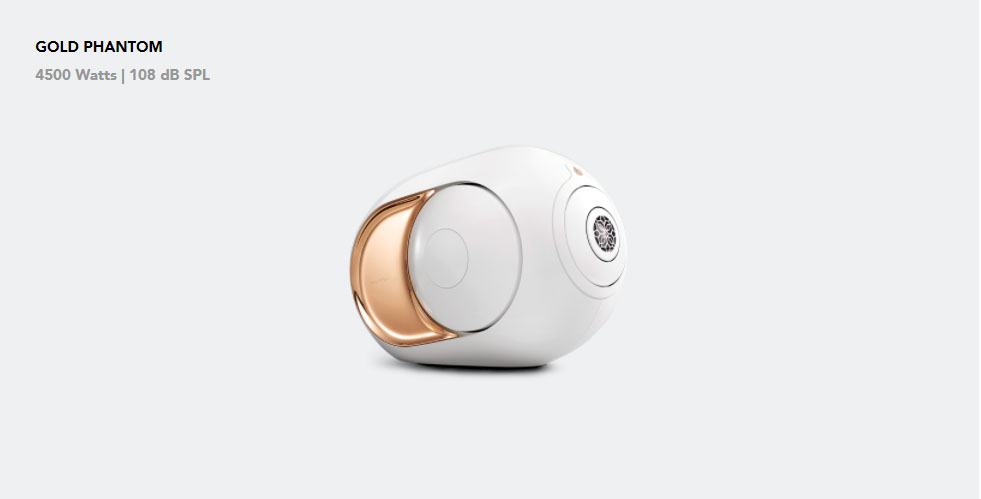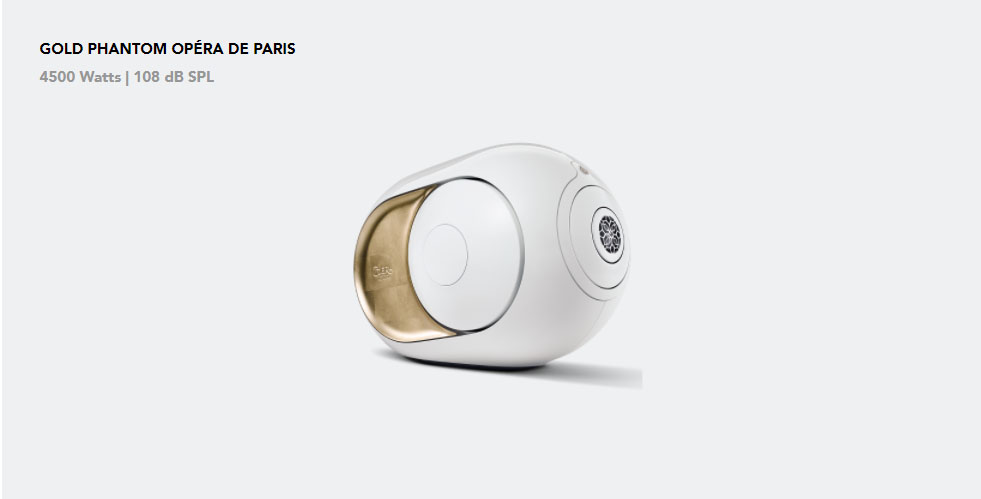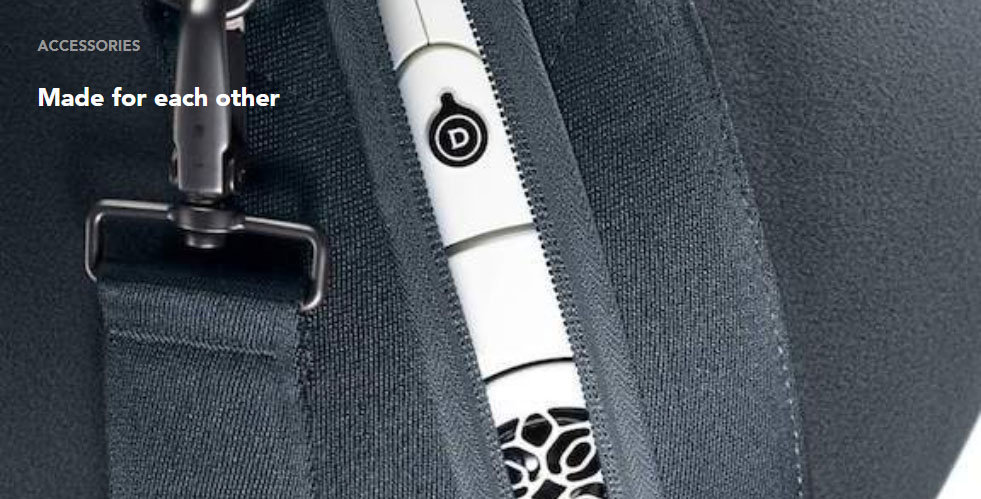 Break the stereotypes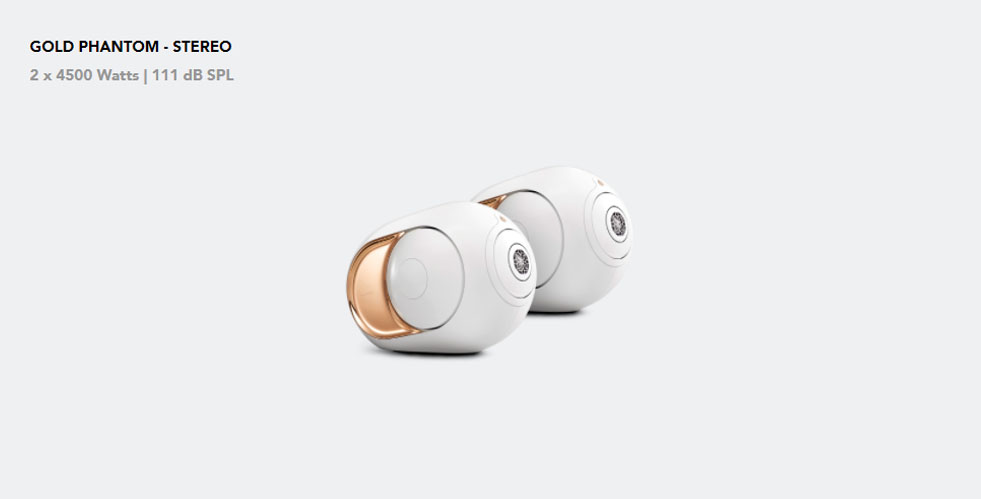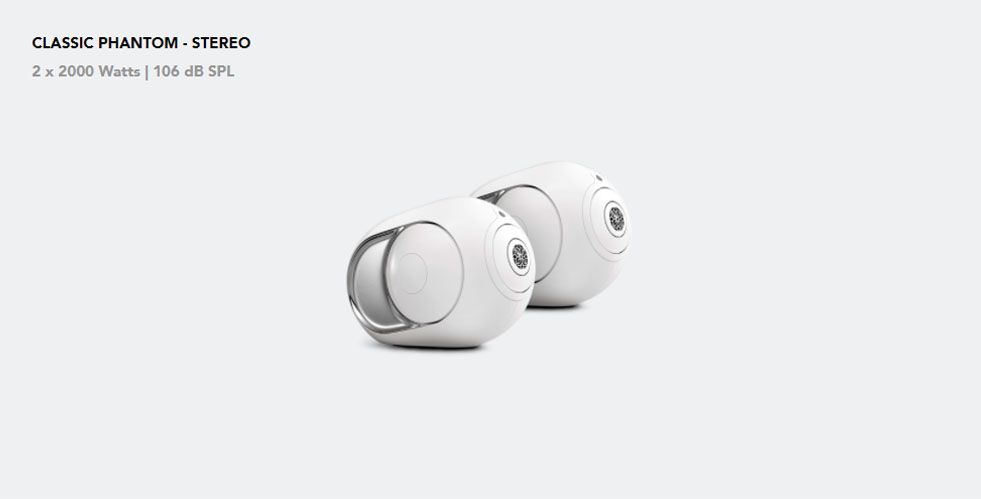 PHANTOM - The Best Sound in the World
ONE, TWO, MORE. PREPARE TO BE FLOORED.
Be as unreasonable as you want. In Solo or Duo, Phantom Premier promises a true moment of refinement.
And no matter what you decide, you'll be sure to feel the difference. Phantom Premier's spherical architecture defies the norm, delivering ultra-physical and room-filling sound, whatever space you're working with. Prepare to be floored.
TAKE CONTROL.
Reach out and make contact. Phantom will behave – unless you decide otherwise. Skip to your favorite track. Let the woofers run wild. Demand total silence.
Technical Description
ACOUSTICAL PERFORMANCE
ADH amplification Distortion: 0.001%
Saturation : 0
Background Noise : < 0,5 dB SPL at 3m
99 dB SPL at 1 meter
750 WATTS peak
BANDWIDTH
16Hz to 25kHz ± 2dB at 82dB SPL
28Hz to 25kHz ± 2dB at 92dB SPL
49Hz to 25kHz ± 2dB at 102dB SPL
DIGITAL ANALOG CONVERTER
PROCESSOR
800MHz dual-core ARM Cortex - A9 MPCore processor
hard IP and FPGA in a single Cyclone V System-on-Chip (SoC) 512 MB DDR3 Memory
POWER SUPPLY
Power supply with IEC 100-240 v 50/60Hz 10A
hard IP and FPGA in a single Cyclone V System-on-Chip (SoC) 512 MB DDR3 Memory
TECHNOLOGIES
HBI® (Heart Bass Implosion)
ADH® Intelligence (Analog Digital Hybrid)
SAM® (Speakers Active Matching)
EVO® Platform
ACE® Loudspeaker (Active Cospherical Engine)
SIZE & WEIGHT
Weight: 12 kg
Width: 253 mm
Height: 255 mm
Depth: 343 mm
MATERIALS
Internal skin: Glass fiber filled polycarbonate
External skin: ABS
Aluminium central core
Aluminum dome drivers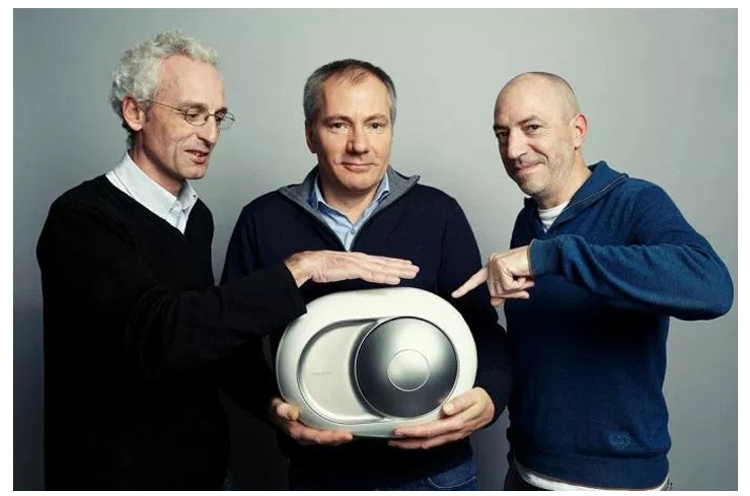 By
Samuel T.
(Vermont, Australia) on 13 Oct. 2020 (
Devialet Phantom Speaker
) :
Excellent Desktop Speaker
Great sound quality, punching bass and quality of product is good too.

Very happy with the purchase.
Report abuse
By
kevin Y.
(Nottin hill, Australia) on 01 Oct. 2020 (
Devialet Phantom Speaker
) :
Excellent Speaker
Drivers: 1 tweeter, 1 mid-range driver, 2 opposite driven sub-woofers.

Sound quality:
Very good sound quality. The bass is excellent and well controlled. Listening to "The greatest show" opening track, one can appreciate the thump from foot stomping and also clearly listen the vocals of Hugh Jackson. Songs at high volume and low volume sound good. The sound from Phantom Premiere Classic is better than Phantom Reactor 900 when I did a side by side comparison. Vocals sound good. Clear separation between vocals and instruments

Build Quality
It is a beautiful looking device. Even while playing Bass at high volume, there is absolutely no vibration on the speaker body. It looks like Apple made the device.

Apps
Spark - This is the main application. It is used to setup airplay. It can be used to control volume. There is a night mode that cuts the bass. There are no equalizer options other than the night mode.
Remote - Can be used only for volume control. (Redundant if you have the spark app).

Annoyance
To shutdown on the device, the power button needs to be pressed for approx 10 seconds till the woofers make a flapping movement. There is no indication that the device is On or Off. The only way is to check if the phone can make a bluetooth or airplay connection. The Devialet logo on the front could have been used as lighted indicator. No way to shut down the device through the Spark app.

Wish-list
- ability to shut down the device through app.
- Equalizer support in Phantom device controllable through Spark app.
- Better remote control device (with on/off indication), volume control, source selector. Current remote control is waste of money.

Update-1: 11/10/2020
Devialet did a Firmware update (DOS2) on the Classic White Speaker. They claim the Peak Watts is now 2000W from previous 1200W (sound increase from 101dB to 103dB). The dB uses log scale and power doubles typically every 3dB.
The Firmware update went without any issues.
The old Spark app has been discontinued. Instead there is a new app. Actually this app was previously used only for Phantom Reactors. They have now commonalized the Apps between Reactor and Premier line.
They claim to have changed the sound profile with the new update. In various chat forums people claim that soundstage has improved. I cannot feel any difference.
Devialet is promising to provide Equalizer support with the new APP with future update.
Report abuse
Customer ratings and reviews
# 16 other products in the same category: